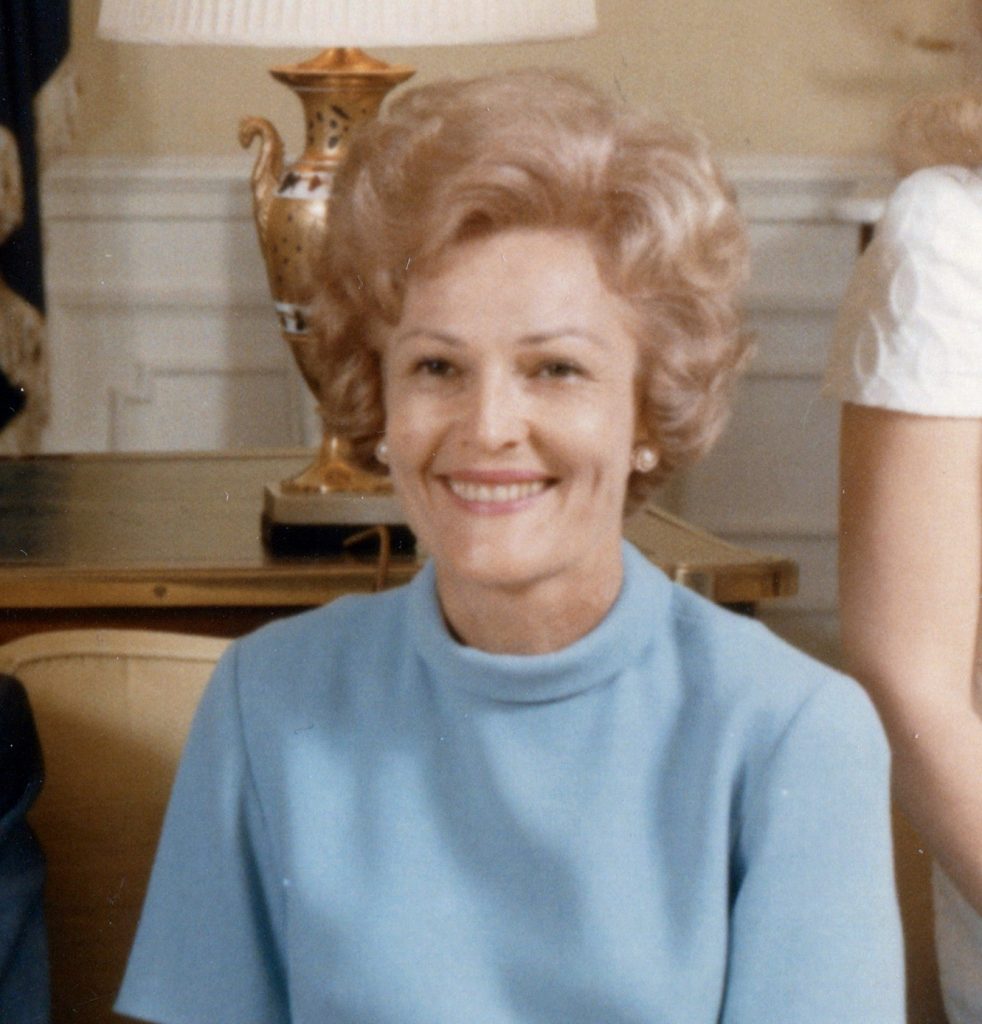 First Lady Pat Nixon, 1969. WHPO/Nixon Library.
17 Mar
Thelma Catherine Ryan Nixon was born in 1912 on the eve of St. Patrick's Day which pleased her Irish father. Thus, she was fondly nicknamed "Pat."
I had the honor of meeting First Lady Pat Nixon when I was a child. My mother took my sister Candy and me to a White House reception for staff families shortly after President Nixon's first inauguration in 1969. Although it was a brief encounter, I thought the first lady was a very nice person. My parents later validated this impression, relaying to me their high regard for Mrs. Nixon. A further testament of her gracious nature, my father cited a story about Pat Nixon in his memoir describing how she had given him the rose bouquet she had carried during a parade in Atlanta to pass on to my mother (detailed in my blog, "Nixon and My Father's Full Circle," Jan. 2019.)
I have gained further appreciation for this remarkable first lady after reading several biographies about her. A pioneer, she was the "first First" Lady to travel solo as a designated US representative and to visit China, the Soviet Union, and a combat zone. On the home front, she encouraged volunteerism for those in need, oversaw the acquisition of a sizable historical collection for the White House, and instigated changes in "the people's house" to make it more accessible to its people – including the overlooked disabled population. Well before there were laws to do so, she saw to the addition of handicap accommodations in the White House.
I have recently enjoyed reading the book, Pat Nixon: The Untold Story, written by her daughter Julie Nixon Eisenhower and am intrigued by young Pat's strong character. She was intelligent, hardworking, and determined. Despite hardship as a youth, she worked her way through school, graduated from the University of Southern California with honors, and as an educator, she went on to inspire many others.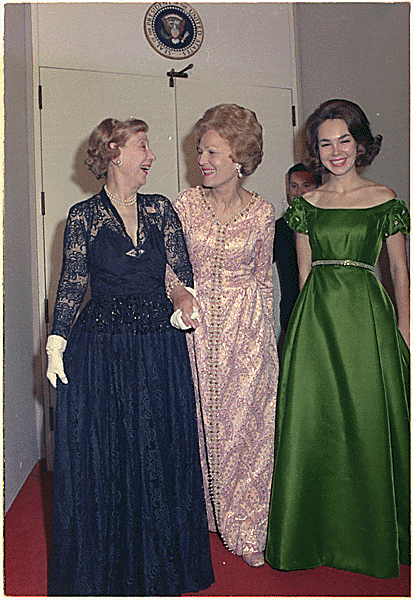 First Lady Pat Nixon with Mamie Eisenhower and Julie Nixon Eisenhower, 1973, WHPO, NARA.
As a former resident of Savannah, Georgia, where St. Patrick's Day is celebrated with great enthusiasm, I celebrate my inner-Irish annually on this day. After reading about our country's dynamic former First Lady Pat Nixon, henceforth, I will also think of "Pat" on this day.
Happy St. Patrick's Day!
__________________________________
Bob Bostock, "Patricia Nixon's Visitor Friendly White House," White House Historical Association website, March 9, 2019. https://www.whitehousehistory.org/patricia-nixons-visitor-friendly-white-house.
Julie Nixon Eisenhower, Pat Nixon: The Untold Story, (New York: Simon & Schuster), 1986.