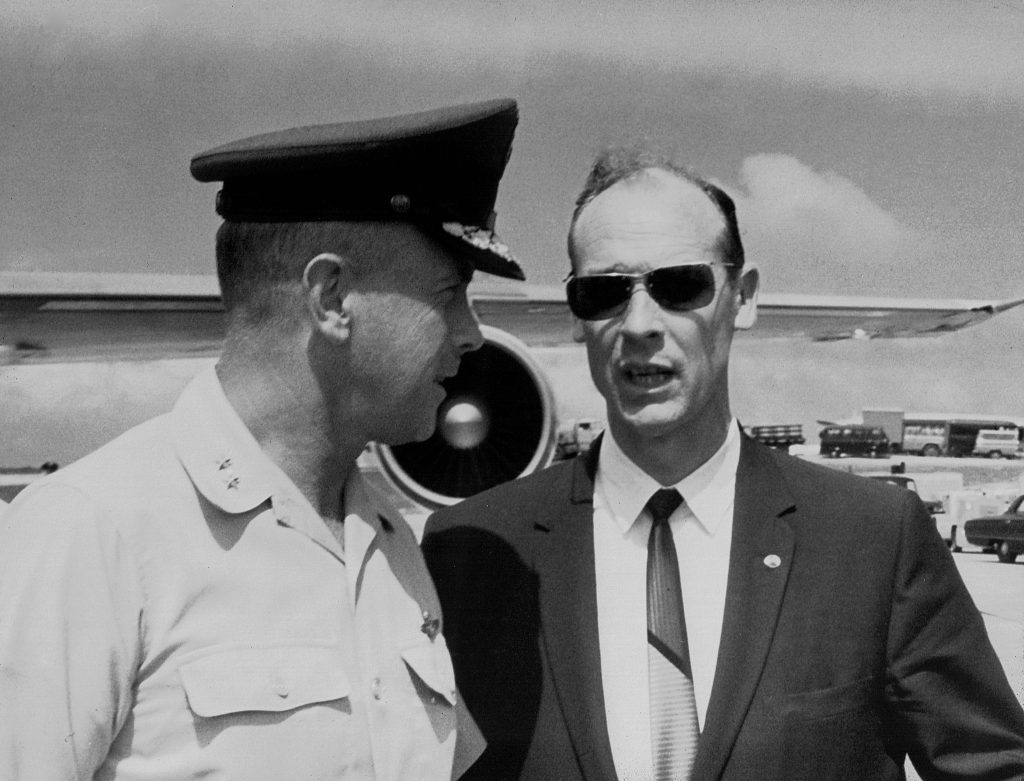 Major General William Crumm and Rufus Youngblood, Guam, March 1967, WHPO.
26 May
My father hung this framed photograph of General Crumm and him in his office, displayed alongside the portraits of presidents and other dignitaries. It had been taken just months before General Crumm was killed in the Vietnam war.
I remember how sad my parents were when he died. My mother referred to the tragedy of "Bill" Crumm's death many times during the course of my life. My stoic father didn't like to talk about it. But his archives containing photographs, letters, and newspaper articles preserving some of the details about his esteemed WWII pilot's life reflect Dad's deep respect for him. 
____________________________________________
William "Bill" Joseph Crumm was born in New York City in 1919 and attended the University of Virginia before entering the flying cadet program in 1941. He was twenty-two-years-old when my father first met him at MacDill Army Air Force Base in May 1942. The WWII Air Campaign was still in its infancy then. The two men were assigned to the newly formed 91st Bomb Group of the newly formed Eighth Air Force. They would share many firsts together while serving in this first group of the first wing of the first division of the evolving US Army Air Force (USAAF).
My father was assigned to Crumm's crew of the 324th Squadron as a waist gunner. On the B-17F they named Jack the Ripper, their crew participated in the 91st Group's first mission over enemy-occupied France on November 7, 1942. They flew alongside the Memphis Belle, which began the first of its twenty-five missions that day. 
These were dangerous times in the European Theater of Operations when the bomber crews flew without long-range fighter escorts. During my father's third mission, Jack the Ripper was hit and he and fellow waist gunner, Sgt. C.D. Wright, were wounded. As the air campaign progressed, the crews suffered great losses as men were wounded, killed, or lost in action. Crumm and his men were witness. Three of the four commanding officers of the 91st Group were lost within the first two months of combat, including the 324th's revered CO Major Harold Smelser.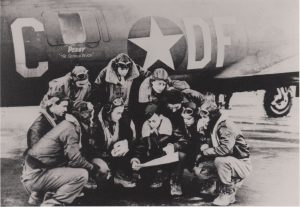 As the casualty rate of the combat crews escalated (later determined to be the highest of the American forces during WWII), the War Department requested that an experienced crew return to the U.S. for consultation and participation in a promotional war tour. Crumm, recognized as a stellar pilot and leader, and his crew were selected. They were the first crew of the 91st Group to return home.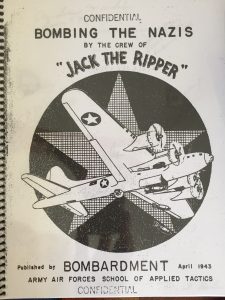 During their tour, Crumm and his men visited multiple aircraft factories, spoke to numerous combat crews in training, and participated in numerous news interviews across the country. While promoting war bond sales, they were wined and dined by multiple Hollywood celebrities including Carol Landis, Gary Cooper, Ann Sheridan, and Dennis Morgan, to name a few. It was during this time that the handsome Captain Bill Crumm married Miss Ella Jane Tenney in Tucson, Arizona. Over the years, they would raise six children together.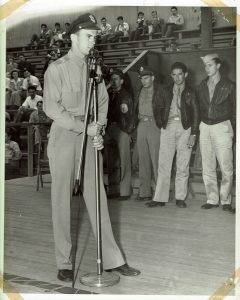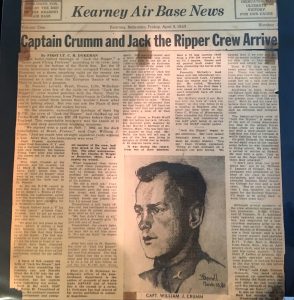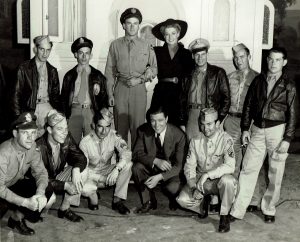 After completing the tour, the members of the crew were re-assigned individual duties. Crumm was promoted and eventually transferred to the Pacific Theater while my father completed aviation cadet training. After the war ended, Crumm was given key assignments across the globe and advanced through the ranks during his military career in the USAAF—later the USAF when the U.S. Air Force became an independent branch of the military in 1947.  
My father and the general maintained intermittent correspondence during their careers. Among my father's archives are several letters from General Crumm. One was a letter of recommendation for my father to be accepted into officer training school. Another written to my father on December 5, 1963, eloquently stated, "We are all very proud, but certainly not surprised, by your instant and brave conduct."
The two men's professional paths crossed again when my father was assigned to protect Vice President Humphrey in 1966 and, later, President Johnson in 1967 in Guam. General Crumm was stationed there in 1965 commanding the 3rd Air Division–the B52 unit charged with carrying out air strikes in Vietnam.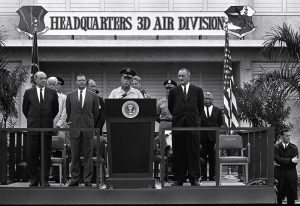 By July 1967, Crumm, a major general by then, had completed two years in Guam and was scheduled to return to the United States after his last mission. He was to be promoted to the director of aerospace programs. But, en route to a target in South Vietnam on July 7, 1967, he was in a mid-air collision with another B-52 bomber over the South China Sea. Some of the men from the two planes survived, but General Crumm and six other men were lost, their bodies never recovered.
In a sad final first, Major General Crumm, the forty-eight-year-old beloved family man and respected leader of men who spent over half of his life in the service of our country, was the first American general to be killed in the Vietnam War.
My father never forgot him.
Nor will I.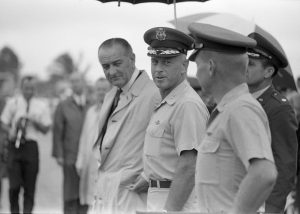 ____________________________________________
Links:
Biography of USAF Major General William Crumm, United States Air Force. Retrieved 24 May 2018.
39th Bomb Group Biography Major General Crumm , Retrieved 24 May 2018.
"Jack the Ripper'," The First Crew Home, in The Ragged Irregular, 91st Bomb Group Association Newsletter", The Ragged Irregular, 91st Bomb Group Association. April 1969. p.6. Retrieved 23 May 2018.