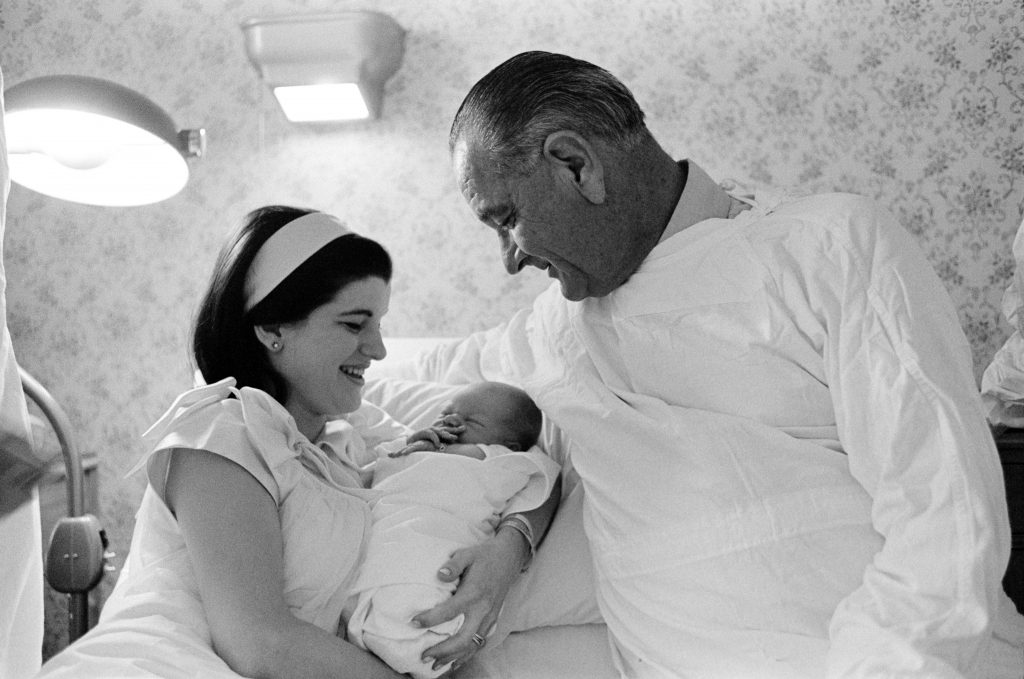 LBJ with Luci Johnson Nugent and Patrick Lyndon Nugent. Austin, Texas, June 24, 1967. WHPO/LBJ Library
23 Jun
On June 23, 1967, fifty-one years ago today, my father was among the agents who protected President Lyndon Johnson at the Glassboro Summit– bearing witness to yet another notable historical event.
_______________________________
Shortly after the Six-Day War in the Middle East, Soviet Prime Minister Aleksei Kosygin traveled to the US for a United Nations meeting. An impromptu summit was then scheduled for President Johnson and Premier Kosygin. The peaceful, college town of Glassboro, New Jersey, was the chosen site due to its central location between New York City and Washington, DC. With less than 16 hours notice, the U.S. Secret Service and White House staff raced to secure the meeting place at the Victorian mansion known as "Hollybush," home of Glassboro State College's president.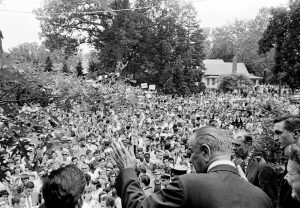 The Cold War was raging between Russia and the US at this time with the countries on opposing sides of the Middle East and Vietnam conflicts. But communication between the two leaders was reportedly cordial, eased by the news of the recent birth of LBJ's first grandchild, Patrick Lyndon Nugent. Kosygin related that he was also a grandfather, and the men discussed their duty to protect future generations by maintaining peace between their countries.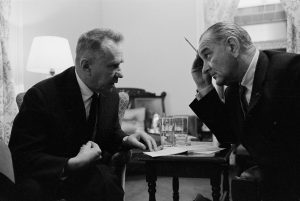 One would think a full day of negotiations at this critical summit would be enough to call it a day, but the tireless LBJ and his entourage flew to Los Angeles to attend a pre-planned fundraiser that night. Afterward, they flew to Austin, Texas, for the eager president to see his new grandson and visit his daughter Luci in the hospital. They returned to Glassboro the following day, and the summit concluded on June 25, 1967.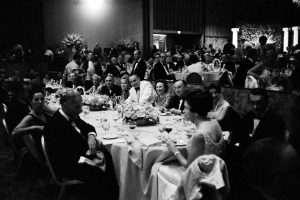 While the meeting offered some hope for nuclear arms control, the Soviet invasion of Czechoslovakia in 1968 precluded LBJ's planned visit to the Soviet Union for further negotiations. It was not until 1972 when President Richard Nixon met with Premier Leonid Brezhnev in Moscow that the Strategic Arms Limitation Treaty (SALT I) was signed.