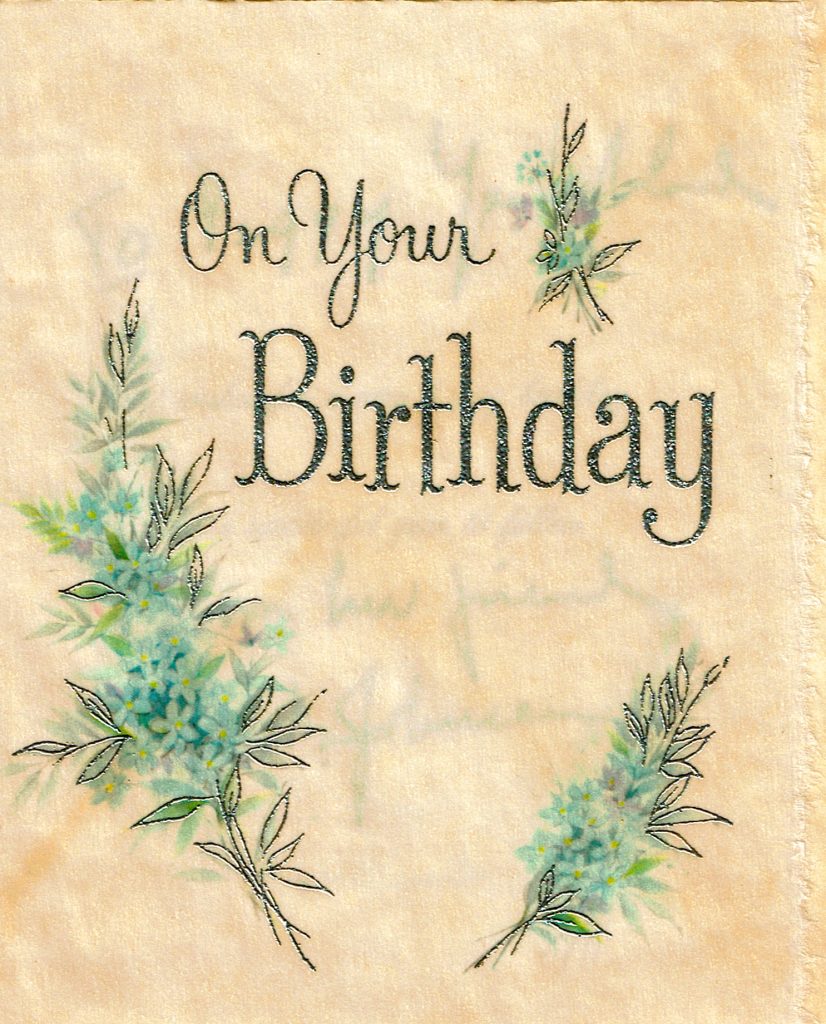 27 Aug
LBJ sent my mother this birthday card when he was the vice president, inscribed with his bold, recognizable signature. He also sent a congratulatory letter to her after my birth in which he wrote, "Thank heaven for little girls!" Today, this "girl" remembers the passionate, former President of the United States of America on what would've been his 110th birthday.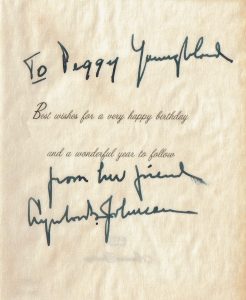 _______________
Understanding Lyndon Baines Johnson's origins sheds light on his character. Born on August 27, 1908, on a farm near Stonewall, Texas, LBJ was the oldest of five children of Sam Ealy Johnson Jr and Rebekah Baines Johnson. He was raised in a small house without electricity or indoor plumbing, and his family often struggled to make ends meet.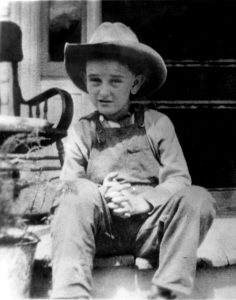 After working his way through Southwest Texas State Teachers College in San Marcos, Texas, he taught underprivileged students of Mexican descent in south Texas before embarking on his successful career in politics. His exposure to these students, many of whom came to school hungry, left an everlasting impression on him, fueling his passion to create a "Great Society" —one free of poverty and discrimination.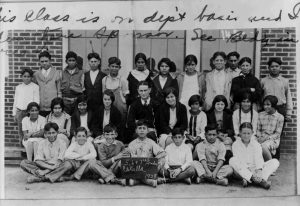 Soon after becoming the thirty-sixth president, LBJ introduced legislation to enact progressive reforms in the areas of civil rights, health care, education and the environment with hundreds of landmark laws passed during his administration. My father, who was by LBJ's side guarding him during this period, described him as, "tireless and energetic in his legislative efforts to help people enjoy a better life." These efforts resulted in changes felt to this day.
Happy Birthday, LBJ.
___________________________________________________________________
Links:
U-tube: LBJ talks about teaching students in Cotulla, Texas.The LBJ Library
LBJ:Biography , The LBJ Library
LBJ's Legacy at the Museum, LBJ Museum of San Marcos, Texas
Landmark laws passed during LBJ's administration, The LBJ Library
Biography of Lyndon B. Johnson, History.com