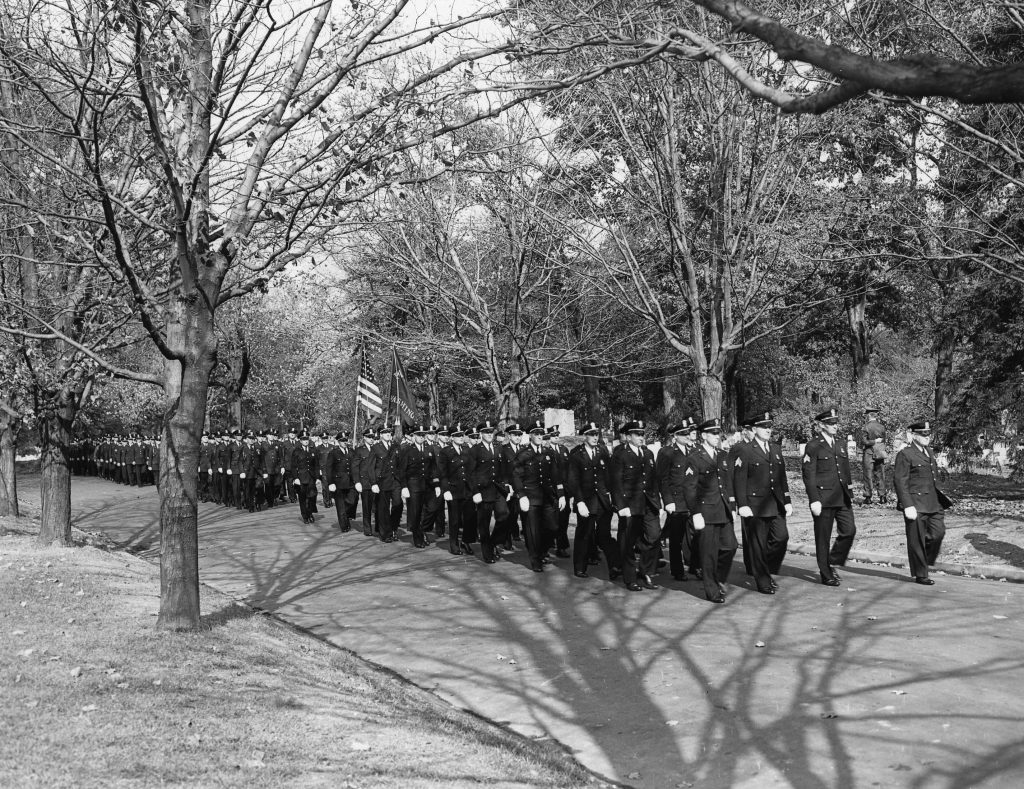 Officer Coffelt's funeral procession, November 1950, Credit: NPS
8 Mar
Most people know who John Wayne was. His name evokes images of a gunslinging good-guy in my mind. Yet, I confess, until I re-read my father's book, I didn't recall who Leslie Coffelt was, even though he was one of our nation's real heroes—with "true grit" of his own. He died while protecting the life of President Harry S. Truman.
_________________________
On November 1, 1950, two Puerto Rican nationalists Griselio Torresola and Oscar Collazo opened fire on the Secret Service White House Police officers and special agents who were guarding the Blair House—President and Mrs. Truman's residence during White House renovations. An all-out gunfight ensued. Officers Leslie Coffelt, Donald Birdzell, and Joseph Downs were immediately shot down while Officer Joseph Davidson, Agent Floyd Boring, and Agent Vince Mroz returned fire. Inside the house, upon hearing shots, Agent Stewart Stout readied a Thompson submachine gun and posted himself outside of the room where President Truman was napping—prepared to fight to his death to protect the president. The outer ring of protection was nearly lost as Collazo neared the front door. Then, the severely wounded Officer Coffelt crawled out of the guard booth where he had been gunned down, drew his revolver, and, with perfect aim, shot Torresola in the head, killing him instantly. Collazo was shot and apprehended shortly afterward. Officers Birdzell and Downs later recovered from their injuries, but Officer Coffelt died a few hours later. A true hero.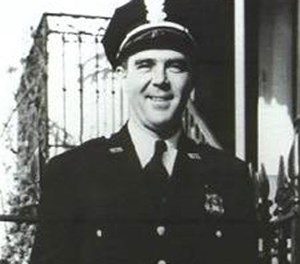 Thirteen years later, after the tragic assassination of President Kennedy, my father was lauded as a hero for lunging over his seat to use his body to protect then-Vice President Johnson. But Dad maintained that he was "just doing his job," that his fellow agents would've done the same thing in his position. They were trained to "take the bullet" as the last line of defense to protect their "principals."  As was the case with the men who protected President Truman; Agent Clint Hill, who heroically leapt onto the presidential limousine while shots were being fired to protect President and Mrs. Kennedy; Agent Larry Buendorf, who bravely grabbed the gun from Squeaky Fromme when she tried to shoot President Ford; and Agent Tim McCarthy, who stood, steadfast, and took the bullet that was intended for President Reagan.
That's what they do. They lay their lives on the line if need be.
Thus, in their honor, and to properly introduce my father's book, 20 Years in the Secret Service: My Life with Five Presidents, I will begin with the dedication. Upon the book's initial publication, Dad wrote:
"…This book is dedicated to my many associates in the Secret Service, 
those who never lost sight of the mission."